Tension until the last match. Which team will be the champion in La Liga. Barcelona had already dropped out. Atletico Madrid was ahead of Real Madrid in the last match of the league. Real had a chance to win the Atletico Harley title. In the end, Luis Suarez is the winner. Atletico Madrid won the La Liga title behind Real Madrid. Real beat Valladolid 2–1 in the last match of the league. Shortness of breath La Liga.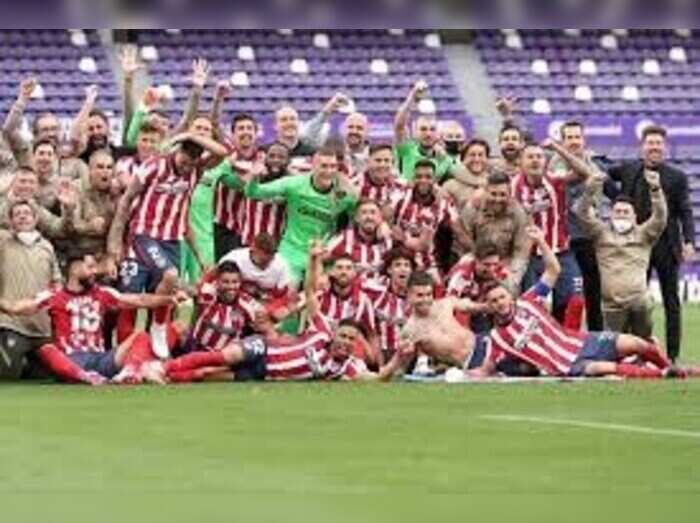 Atletico Madrid had to win the last match to become champions. On the other hand, Real Madrid would not only have to win if they were to become champions, they would have to wait for Atletico Madrid to lose. In the end, both teams won. Although both teams were behind in the first half. Won again at the same interval.
Suarez fell behind at the beginning against the Valladolids. Plano put Valladolid ahead in the 18th minute with a goal against the pace of the game. After four minutes, Luis Suarez could not use the opportunity to equalize. The result of the first half was 1–0.
Atletico blazed in the second half. Angel Correa equalized in the 57th minute. Luis Suarez scored the winning goal for Atletico in the 6th minute. Atletico Madrid is the 11-time La Liga champion. The last time the champion was in the 2013–14 season.
On the other hand, despite losing 2–1 to Villarreal in the last match, the title remained elusive to Real Madrid. Villarreal went ahead in the 20th minute through a goal by Jeremy Pino. Karim Benjima equalized with a goal in the 6th minute. Luka Modric scored the winning goal for Real during the injury time of the match. Champion Atletico Madrid got 6 points in 36 matches. Real is second with 64 points. Barcelona finished third with 89 points. Barcelona lost 1–0 this time. Griezmann scored the winning goal in the 61st minute.